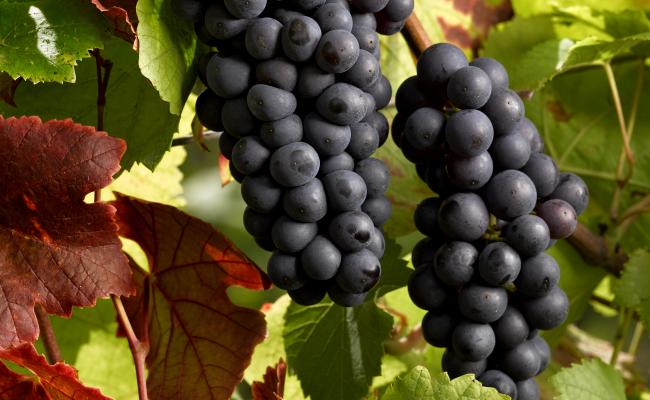 Stripping and crushing
The vinification of red wines is different from whites as the grapes are pressed immediately after arriving in the cellar. The berries remain in contact with the juice during the alcoholic fermentation to extract the tannins or the colouring agents of the wine which are in the skin. The bunches of Pinot Noir are crushed and partially stripped (or destemmed). 
Stripping consists of separating the berries from the stems which decreases the harvest volume in the press, improves the extraction of tannins and increases the colouring intensity. Crushing consists of splitting the grape skin allowing the inner flesh to be removed and liberating the juice. This sows the harvest in yeast and mostly facilitates the maceration (dissolving the colour and tannins) by boosting the contact between the juice and solid parts. The juice, flesh, skin and seeds therefore constitute the must which is fermented and is only pressed after fermentation.
The vinification of rosé is just a variant with a shorter maceration period.